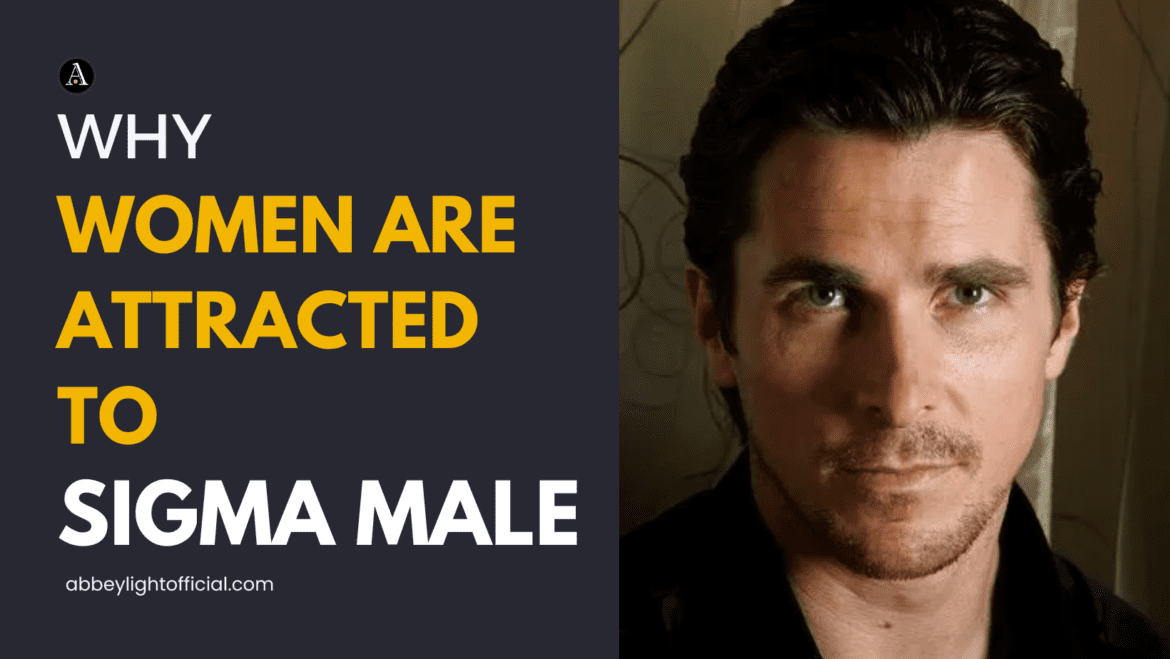 Women will want to be in a relationship with a sigma male because he is attractive traits. Sigma male is one who is dominant, self-aware and intelligent. It is no secret that a woman wants a man that is full of abundance.
Sigma male shows the difference between a man who chase a woman and a man who women chase. Sigma males are typical archetype that a woman will want to be in a relationship with because of their traits.
RELATED ARTICLE: 11 TRAITS TO BE A SIGMA MALE
Who is a Sigma male
Sigma males are also known as lone wolfs, they are dominant, independent, knowledge seekers, disciplined, quiet and observant in nature. The similarities between a sigma and alpha male are they both are self-dominant and motivated in nature.
Women are categorized to be on the winning team that is why you see a woman go after a sigma male because of their attractive traits.
RELATED ARTICLE: ALPHA VS SIGMA MALE: 10 TRAITS AND CHARACTERISTICS
Why Women are Attracted to Sigma Males
1. He's Abundant
When a man is full of abundant, he is likely to be accepted by woman. Sigma's are abundant archetype of people because they are successful and charismatic individuals that drive to achieve their goals.
Sigma males are not conformed to the tradition of mere men but are driven by what they want and how they want it, just to fit their terms. Unlike the traditionally men that chase needy and tasty for the likes of women.
2. He's Mysterious
Sigma males are lone wolf which could also mean that they are self-aware and caring to women. Majority of men these days have nothing to show for because they are so predictable to women. When it comes to the lifestyle of a mere man, a woman can figure out what he is about to do next. Unlike the likes of sigma male who are mysterious and full of surprises.
3. He's Solo Traits
Sigma males are quite the gentle type and they like to go solo in their lifestyle. In other words, women love to have a calm lifestyle just with their man in a relationship and not to be loud or paparazzi around.
A sigma male likes to work alone and achieve their success in a solo way without the interference of third-party "people".
4. He's a Good Listener
Sigma males been able to keep up the solo lifestyle can also be a good and attentive listener to a woman. Unlike the alpha male who are also the celebrity attention kind, would find it hard to be self-aware of what goes around in his relationship.
Sigma males are usually the best in listening to people because they posses the power of communication with people and they are able to think and interact properly with people, that goes for his relationships.
5. He's Patient
Sigma male develop these traits of being calm and patient which goes to his relationship with a woman. Being able to understand and be on the same page, is the quality a woman is look for in a man and that's the trait a sigma male hold.
6. He's a Lover
Sigma's are great in many things and being a lover is also one of them. Sigma males can be caring, patient, attentive and also forgiving to a woman they love. They are also classified as the best archetype of men in the world because of their unique traits that gets adaptive to a woman.
6. He's Respectful
Sigma males give back what they get from people which is respect. Sigma males also respect a woman and they answer to every point being made because of their dominant nature. A sigma male also respects and honors a woman irrespective of their position they try to show love and respect to everyone.
7. He's Dominant in nature
Sigma males don't show any weakness in them, they are powerful and influential people, so they obtain and maintain that important role as a man of class and standard. Women likes to be with a man that is dominant, a man who is capable of holding them onto their drip, a man who can say no when just to seek his benefit and not a 'yes man'.
NEW READ: HOW TO BECOME A HIGH-VALUE MAN
8. He's Independent
Sigma males are known for being independent archetype of men, they don't like to be controlled by other people or bossed around. Sigma males like to think and act for themselves so they can get the results they are looking for.
Women love be in a relationship with a sigma male because of their independent nature as a person. being independent makes him stand out from the rest of the slaved men and 'yes men' around a woman.
9. He's Charismatic
Is no doubt that the attractive ones easily get any woman they want, and that is why sigma males are loved by many women because of their appealing and charming personality they exhibit.
Sigma males have a very interesting traits that is very appealing to the eyes of women, they also are influential type of males that gets what they want which give them a high standard against anyone.
10. He's Disciplined
Sigma males are what they say they are because of their commitment and discipline traits they possess. Sigma's are known to get what they want because they set their mind up for it, they grab every opportunity that comes their path, they are cultured and trained individuals that do not fall apart.
11. He's Successful
Sigma males are great and powerful people because they drive for success. Women will love to be with a man that is ambitious and zealous to his goal, not a weak and lazy man that is needy.
Sigma males don't show who they are, because the results speak up for them, they are creative beings that walk the earth, they are admired by many women and respected by all.
Final thoughts
Sigma males are attractive and intriguing to women because of the powerful traits they possess. Women will love a sigma male in a relationship more because a sigma male is independent, mysterious, abundant and dominant in nature compare to the other archetypes of men.